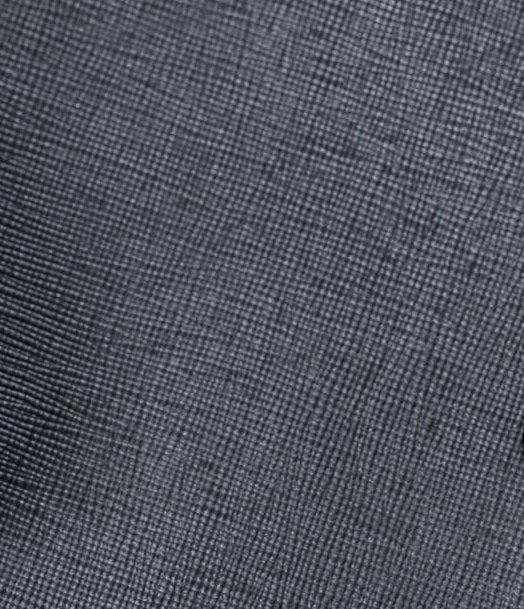 All About Saffiano Leather And How it's Made?
Saffiano leather was originally made from the highest quality calf leather. Saffiano leather is famous for its slant lines and cross-hatch design which is motor-pressed into the wax coating of the hide giving it a slight luster. Leather that gains its grain pattern through this kind of stamping system is also called textured leather. Saffiano leather is also sometimes durable, scratch-resistant, and can resist water and stains.
Talking more about saffiano leather, today we have got you an article where we are going to talk about saffiano leather in more depth
What Is Saffiano Leather Made Of?
Saffiano leather is made from full-grain calf hide, it's the perfect raw material for making any luxury product such as utmost famously, handbags, wallets, and now, our superfluity leather watch roll.
The interweaving of the leather gives the saffiano leather kind off particularly scratched look, very much appreciated by notorious stylists.
Is Saffiano Leather Real Leather?
Saffiano leather, the name itself says, class. When it was launched, initially they were made by experts and it was real leather. After years when we started mass-producing everything. Even the leather industry lost its s authenticity to mass production.
A lot of PU leather factories are fooling people by selling them fake expensive saffiano leather. Due to the coating, cheaper corrected leather factories every leather type has lost its credibility to a point.
Moving forward we are going to compare other leather types with each other. We will look into each flaw to see which leather is distinct from others.
Saffiano Leather Vs. Pebbled Leather
Talking about saffiano, this leather type is loved by many famous stylists across the world. Saffiano leather is made from full-grain calf hide. A less durable hide. Saffiano leather is famous for its slant lines and cross-hatch design which is motor-pressed into the wax coating of the hide giving it a slight luster.
Pebbled is definitely the better one since it is more organic and has a natural pebbled texture to it as opposed to the grain leather in which texture is imprinted through machines.
Cross-grain leather Vs. saffiano leather
The cross-grain leather is stronger and of better quality. The cross-grain leather is a type of hiding that is made in a particular way to have a raised effect masking the imperfections that are present on the animal hide, from which it is obtained. Well, both of these leather types can be considered as one as both of these are not durable either.
How to clean saffiano leather?
Stained Saffiano leather good does not look very pretty. Always try to wipe those stains off as soon as possible, as you won't like getting your pricey leather ruined. Always try to remove stains within an hour or so. If the stain is oily you can use any mild talcum powder to dry out the stain so then you can take action upon it.
To remove the stains without harming your leather good you can follow these steps :
Things that are required:
Spray bottle

Filtered water

White vinegar

Dry towel

Pocket tissues
Simply mix white vinegar and filtered water in a spray bottle. Don't make the solution very hard. The solution should be mild enough so that it does not harm your bag.
Then blot the solution over the stain and wipe it off with a dry towel. Then spray normal water to make sure there isn't any vinegar left on the bag. Use a pocket tissue to dry out the surface evenly.
Pros and Cons Of Saffiano Leather
Pros:
This leather type is famous for its slant lines and cross-hatch design. Which we love in our leather bags. The look is very classy otherwise too. Its allure is that it has a pattern and comes in a variety of colors because it isn't tanned in that color but has a colored coating applied to it so it is vibrant and textured. That's how it gets the shiny look.
Cons:
There are plenty of cons to talk about. This leather has a dry nature, that leads to cracking of the hide after a period of use. Now maintaining your leather in such conditions can be tough. When we talk about pocket-friendliness this hide type has its hype built up already as the parade had launched the leather in their hide collection.
Why invest in vegetable-tanned leather bags instead of saffiano leather?
We always promote what is good for our customers. When we talk about vegetable tanned leather it is an assurance to you that this leather type will outlast every single bag in your collection. And why do we promote vegetable tanned leather?
Firstly the process has got a real history that appeals to every customer that desires vegetable-tanned leather.
Secondly, Leathers are thick and hard-wearing. The tanning process makes the leather so durable that it can stand all kinds of abuse. The leather becomes firm and does not wear out.
Third, the leather looks even more classy when ages. Unlike other leather materials that are not tanned naturally.
Also, Vegetable tanning leaves the hides in an organic state that lets them age like skin.
Leather produced with vegetable tanning, however, will garner the most beautiful patina as it is worn or used.
Because vegetable tanned leather is only tanned with natural oils and not chemicals. By tanning your bag naturally, you are not only saving the world from getting polluted.
In an endnote, we would suggest you try these bags on your own as they hold the most value and are worth for money.
Checkout our huge collection of vegetable tanned leather bags.
Checkout Our Other Collection