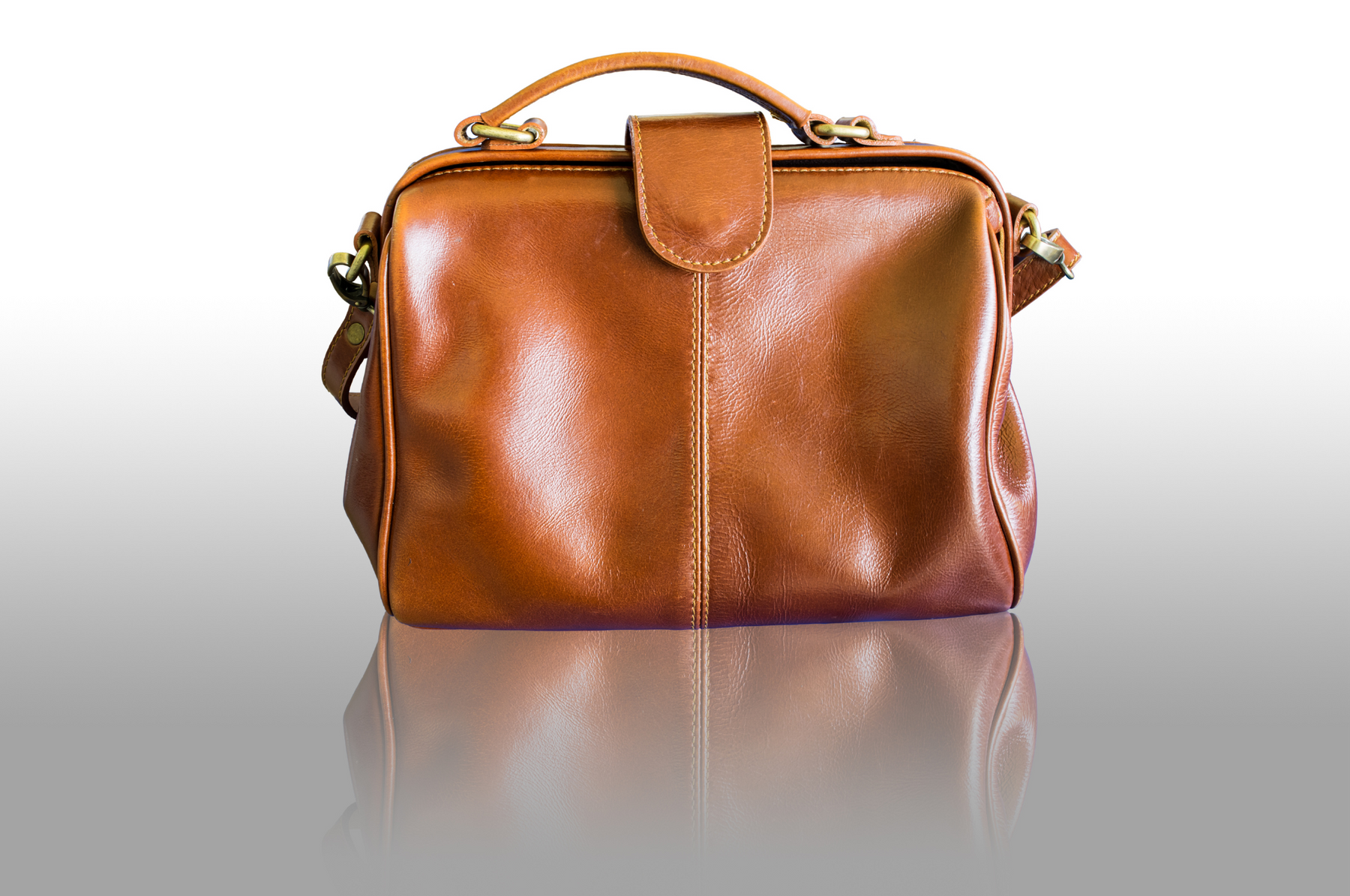 How To Clean Cowhide Leather Bag?
Leather bags are a timeless accessory that can add a touch of elegance and sophistication to any outfit. However, like any other leather product, they require proper care and maintenance to keep them looking their best. In this blog, we'll be discussing how to clean cowhide leather bags.
Cowhide leather is a durable and strong type of leather that is commonly used in bags, shoes and other accessories.
Whether you have a brand new cowhide leather bag or an older one that needs some TLC, this guide will show you how to clean and care for your cowhide leather bag to keep it looking like new.
How to clean cowhide leather bags?
Gather your supplies: Before you begin cleaning your cowhide leather bag, make sure you have the necessary supplies on hand. You will need a clean, soft cloth, a mild leather cleaner, and a leather conditioner.

Remove any debris: Using a soft brush or a lint roller, gently remove any dirt or debris from the surface of the leather. Be sure to pay extra attention to crevices and seams.

Clean the leather: Dampen a clean, soft cloth with a mild leather cleaner and gently wipe down the entire surface of the leather. Be sure to use a small amount of cleaner and work in small sections to avoid over-wetting the leather.

Dry the leather: Once you have finished cleaning the leather, use a dry, soft cloth to gently wipe away any remaining cleaner. Allow the leather to air dry completely before moving on to the next step.

Condition the leather: Once the leather is dry, use a leather conditioner to moisturize and protect the leather. Apply a small amount of conditioner to a clean, soft cloth and gently rub it into the leather. Be sure to work in small sections and pay extra attention to crevices and seams.

Buff the leather: Once the conditioner has been applied, use a dry, soft cloth to gently buff the leather to a shine.

Store the bag properly: After cleaning and conditioning the leather, store the bag in a cool, dry place away from direct sunlight and heat.

Repeat the process: Repeat the cleaning and conditioning process every 6-12 months, or as needed, to keep your cowhide leather bag looking its best.
It's important to note that different types of leather may have different cleaning and conditioning method, and it's always good to check the care instructions that came with the bag or consult the manufacturer.
Why choose High On Leather For Cowhide Leather Bags?
There are many reasons why you should choose High On Leather for buying cowhide leather bags. Some of these reasons include:
High-quality materials: We use only the finest quality cowhide leather to ensure that our bags are durable and long-lasting.

Expert craftsmanship: Our bags are handmade by skilled artisans who pay close attention to every detail to ensure that each bag is of the highest quality.

Wide selection: We offer a wide variety of cowhide leather bags, including duffel bags, crossbody bags, and satchels, so you can find the perfect bag to fit your style and needs.

Competitive pricing: We strive to offer our bags at competitive prices without compromising on quality.

Great customer service: Our customer service team is dedicated to providing you with the best possible experience, from answering your questions to helping you find the perfect bag.

Sustainable production: We are committed to sustainable and ethical production, which means we use environmentally friendly materials and methods, and fair labor practices.

Warranty and return policy: We stand behind the quality of our products and offer a warranty and a return policy for your peace of mind.

Community involvement: Our company is also involved in various community projects, including supporting local artisans and charitable causes.
In summary, we offer a wide range of high-quality, handmade cowhide leather bags at competitive prices, backed by excellent customer service, sustainable practices, and community involvement.
Checkout Our Other Collection