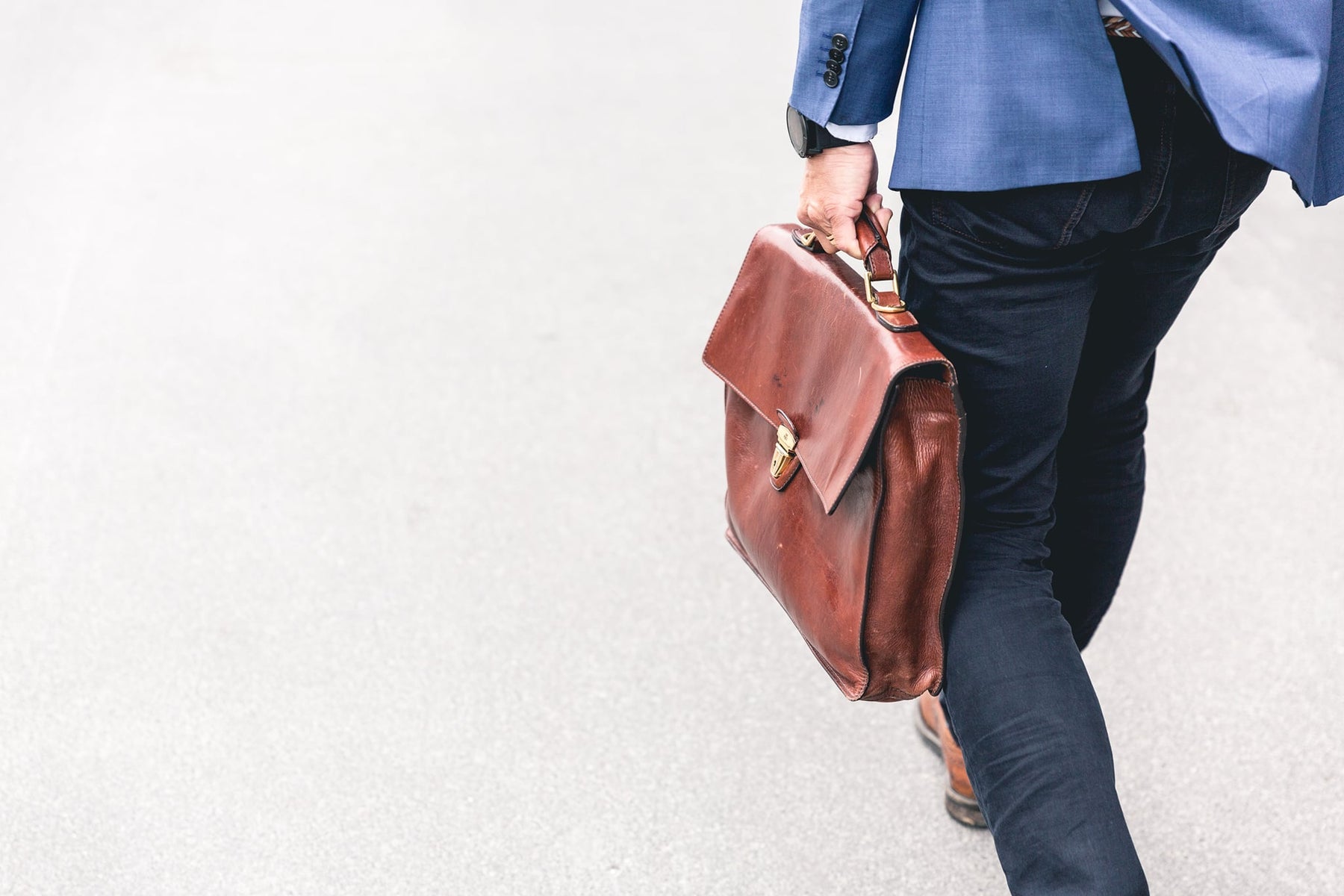 WHY COVID-19 Gives You An Opportunity To Start Your Own Leather Business?
The world under COVID-19 has seen one of the biggest downturns in centuries and more yet to go. With other industries setting their business standards, marketing strategies and comparative benchmarks to overcome the catastrophic impact they might otherwise suffer, leather industry is looking at a dynamic market change.
Some of the industries including retail have come under acute financial crisis, whereas, other sectors like e-commerce, logistics, supply chain, IT & education are looking at an effective boom and hence offer a financial boost to the average economy.
People's love for leather is perennial and history has tested this many a times. The most interesting part lies in the fact that leather doesn't have a direct alternative to itself. So, leather lovers have already started looking for easiest means to reach out to their most favorable products safe, secured and free of hassles.
However, when it comes to a leather business, manufacturing leather is not always a sound decision as processing leather is a very complicated, time-consuming and expensive process. It also involves a lot of license or permit procedures which can be different for different territories. It is here that we bring you a win-win opportunity to look at it as half-glass –full. If you are thinking of an alternative income source under such grave circumstances, real leather business can serve as a wonderful source of income. But instead of diving straight into manufacturing, you can try online selling of branded and qualified leather.
Let's test it how:
With exports and imports the most widely impacted among all countries including US and CHINA, and US levying higher taxes on all Chinese goods import, India offers the best market to find quality leather and premium designs. Indian has always believed in offering the best instead of the cheapest. Hence when it comes to leather and consumer satisfaction Indian market have always generated the largest response and 100% customer satisfaction.
An Eminent Growth In E-commerce
Effective footfall at stores and retail locations are likely to remain reduced even months beyond the COVID-19 recedes its roots from the world population. Majority of people are trusting on shopping and buying products online, where they feel it safe and secured to get their required brands delivered at doorstep without falling under the risk of a bio-hazard. Hence initiating a leather online business with the best brands can give you a large set of customers and a handsome cash inflow.
While other industries and businesses are suffering an acute setback due to restricted shelf lives of their products, leather, on the other hand, offers a lifetime as its expiry date. In short, genuine leather doesn't expire. Here, it's worth mentioning that only genuine leather can sustain the harshest weather impacts, hot-cold and moist weather conditions. Therefore, you may enjoy and offer a lifetime warranty on your products, provided you are working with the best supplier and trusted brands. This applies even to your wholesale stock, if any, that might not suffer a chance of getting damaged or quality decline under a large span of time. So you get ample time to sell your products.
Though there are still rising numbers threatening the population every new day, the world at various locations has already started to return to its normal activities. Schools and colleges have started digital programs and online classes, companies and workplaces have started functioning on a regular basis. Hence, with the economy and socio-economic conditions gradually returning to normal conditions, there is clearly a steep hike in the demands for leather products online.
Online Business- A Wonderful Scope With Drop Shipping Offers
These days, online business has offered an immense support to sellers by helping them resell tested products online. While such mode has boosted the financial conditions of most resellers during the homestay, the best part it has to offer is that one doesn't need to invest huge capital costs and stock the inventory as they were needed to do earlier. One can easily accept an order and goods are delivered directly to the end-consumers without further checkpoints in between in the entire supply chain. This reduces the delivery time and also saves on the freight costs that consumers used to bear earlier by visiting stores and retail outlets.
Gone are the days when genuine leather was only restricted to laptop bags, purses and wallets. With latest makeovers in the entire leather industry, consumers are now getting creative minimalist designs and outputs in genuine leather products like totes, tulip bags, briefcases, wine-bottle holders, make-up bags, satchels, travel wallets, zippered portfolios, circle belt bags, bow bags, backpacks, messenger bags, maestra and doctor bags, crossbody bags etc.
The most important factor that lies behind your continued relations with your customers, when you are working with different suppliers is the after-sales service and support. The warranties, return and exchange policies, quality assurances, proper packaging, fast delivery are few of the fundamental factors on which your trusted relations with your customers depend on. Working with the right suppliers can eventually grow their lasting trust on you and hence help you build a strong customer network.
The best part is that leather is organic, can be recycled and is bio-degradable. There are different innovative new ways created every day to recycle leather. Recycled and repurposed leather are comparatively cheaper and once recycled they never give you the feel of repurposed leather. Leather belts are often reused as dog collars, bracelets and bag straps, jackets reused as wallets, notebook, iPad or diary covers, car seats and covers are often recycled to make rugs and carpets. In most cases scrap or used leather are shredded and fibered to create new fabric and a vast set of new uses altogether.
Leather has its own niche market and takes pride in creating endless reasons behind its well-known popularity. India only accounts for the 12.63% of the world's leather production and ranks 2nd in terms of leather garments and footwear production.
Where Leather Gets Better
Checkout Our Other Collection